What Our Customers Say

i ordered 6 port holes and these guys found exactly what i needed and went out of there way so much to help me 5 star service .
Stephen

Prompt shipping and a good price. Item was well packed and arrived as ordered and undamaged. Thanks
Tom Mercer

Good quality parts easy to order on downside a couple of delays but they were quick to call and let me know
Darcy Scholte

Good service. Parts delivered on time and in good condition. There was a bit of mix up with one of my first orders but very promptly sorted and sent our to...
Bill
Low Price Guarantee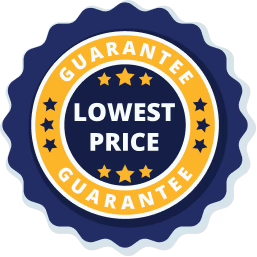 At Boating & RV, we are delighted to provide all our online and in-store customers with our Low Price Guarantee. If you find a cheaper published price from any Australian competitor for a product we stock, we will match or better it. No questions asked!

Please note, however, this excludes old or run out stock, distress sales and online auction houses. This guarantee is limited to our cost price. We will not sell for less than our cost price.
For more details, give us a call on (07) 3823 5055 or send us an email using our online contact form.
---
High-Quality Boating Supplies and RV Accessories
Whether you own a yacht, powerboat, sailboat or jet ski, Boating & RV has an extensive selection of boating supplies and boat parts at competitive prices. From life jackets, ropes, lights, anchors, boat covers and marine safety equipment to trailer boat accessories and marine electronics, you'll find all the marine supplies you need online or in-store to get you out on the water sooner.